NEVADO TUNNELS – TÚNELES DEL NEVADO
ROCKY TUNNELS RIGHT IN THE MIDDLE OF VALLE THE BRAVO'S WOODS
There's 6 secret tunnels right on the middle of Valle the Bravo's woods. This ancient tunnels were made by Spaniards to cross wood & building materials, but have now being emptied and currently used by us to provide you with an excellent Bike Trip.
This is not the most technical or exhausting trip; Most of the trip is downhill sections with a moderate difficulty.
70% downhill, 20% flat, 10% uphill. Aprox. 17 km in 4 hours.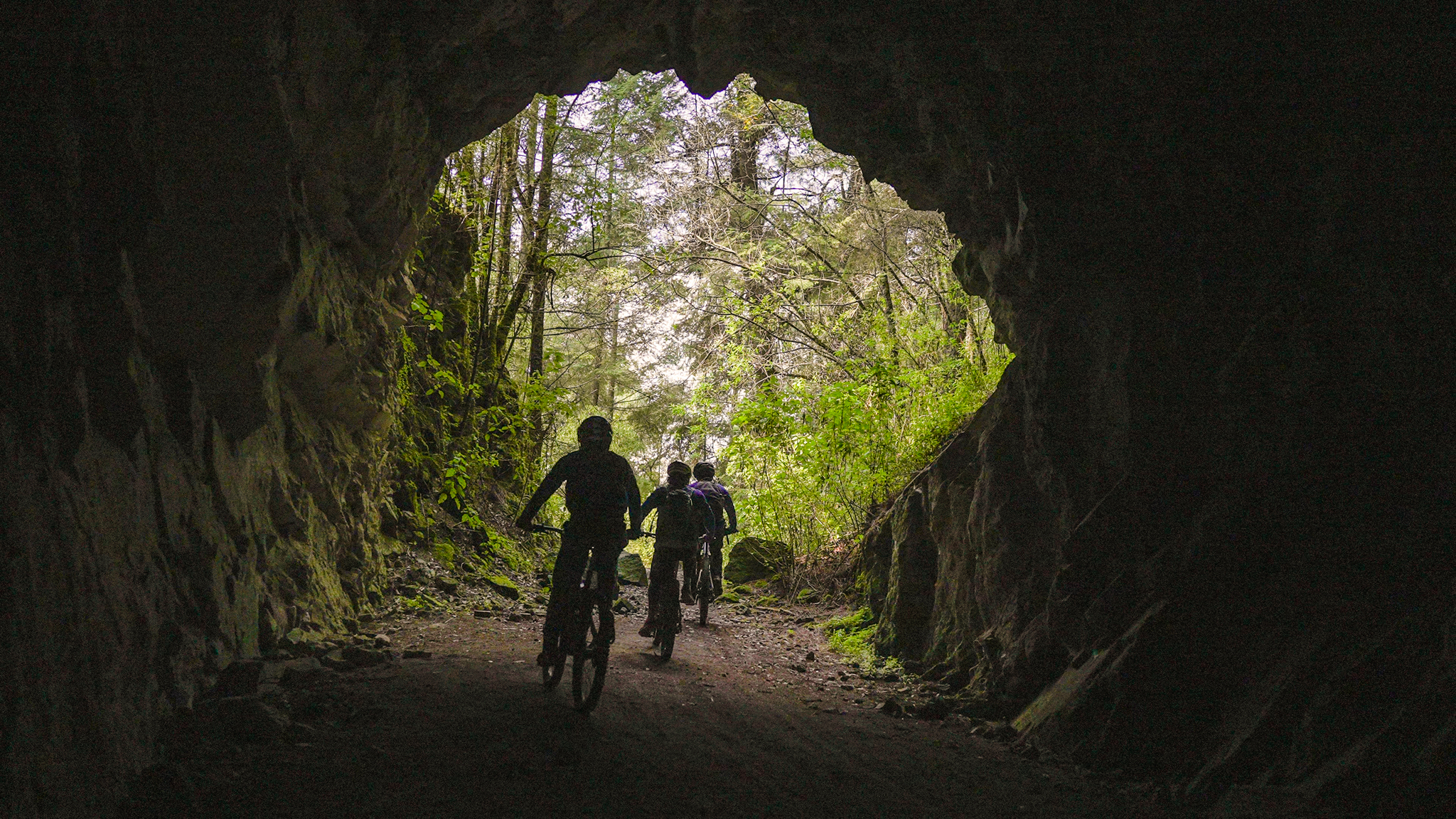 PRICES
$250 DLLS
*We require 3 riders in order to appoint this Bike Trip.
$80 DLLS MTB RENTAL
We can pick you up at your hotel and help you with any other special requirement. Please contact us so we can plan your trip.
We have trips every day of the year
BOOK NOW
Please ask for our bank account in order to book your bike trip.
Track overview:
Includes:
Itinerary
6:00 am We meet at your hotel
8:00am Arrival time at 'Raíces'. The bike trip starting point.
8:30am We begin to ride.
2:00pm End of the bike trip.
4:30pm Back to Mexico City.