DESIERTO DE LOS LEONES
MTB TOURS AROUND MEXICO CITY
On this tour there are slopes for all levels. That's why we divide groups into levels.
If you are a beginner you will have approx. 1 hour pedaling to the area where we will take a van that will take us up to the Muro Complete viewpoint. From there we will descend through Rico y Suave, one of the most famous descents in the area. Followed by a wide road and 2 more descents: Disney and Formula 1.
If you are intermediate or advanced, we have the option of pedaling to the Complete Wall Viewpoint or taking the lift to the highest and most difficult slopes in the area.
The cost includes the lift ascent and a guide per family or per group of 5 people. The time limit is 4 hours.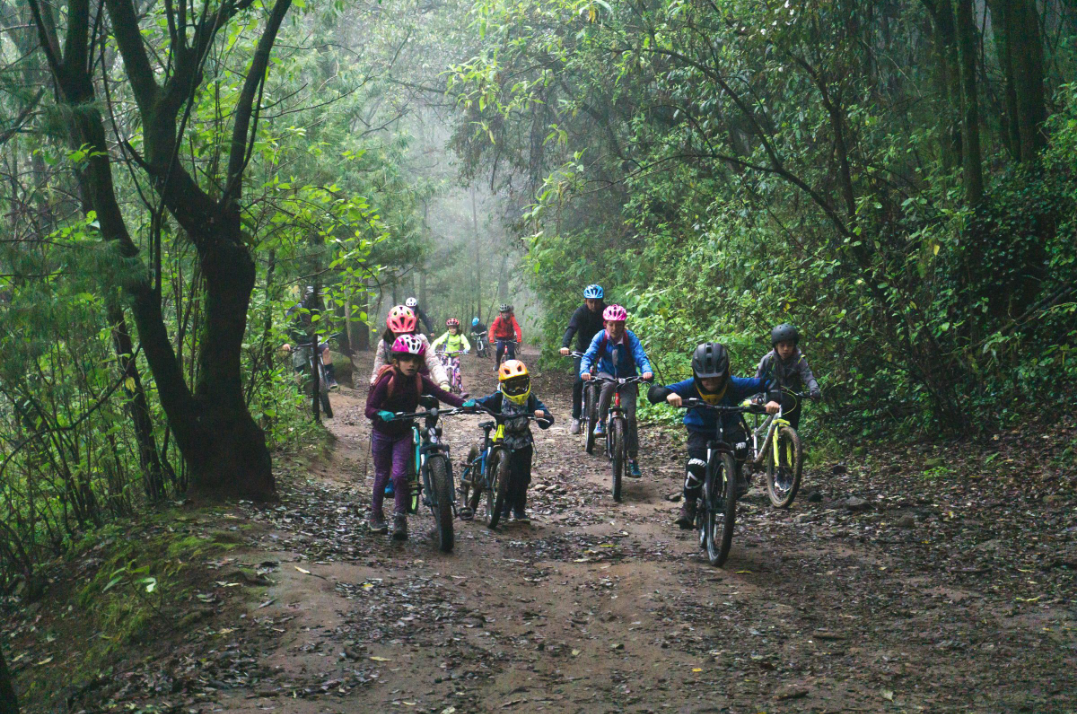 PRICES
$1200 pesos per person
Minimum 2 people to take the tour.
Maximum 5 people per guide.
On this tour there will only be one lift ascent. If you want to go up more times by van or to the top of San Miguel there will be changes in the price.
The duration will not exceed 4.5 hours. That is why the guides can decide to shorten the descents or the route so as not to exceed the time limit.
Rigid bike rental for $600 and full suspension $1200
Book with 50% in advance.
Group discounts are available. Ask for your personalized quote. SPECIAL PETITIONS CAN BE MADE, PLEASE CONTACT OUR STAFF FOR SPECIAL PACKAGES.
LIMITED SPACE
Ask for our bank details to make the transfer and save your place on our BIKE TRIP.
Included
Mechanical assistance

Lift

Guides
Itinerary
Up to 4.5 hours ride
8:00 am Leave the cars at the parking place
8:15 am The ride beings
9:15 am Ride 'till we reach the lift starting point
10:00 am Arrival to the viewpoints
10:30 am downhill tracks
12:00 pm The end